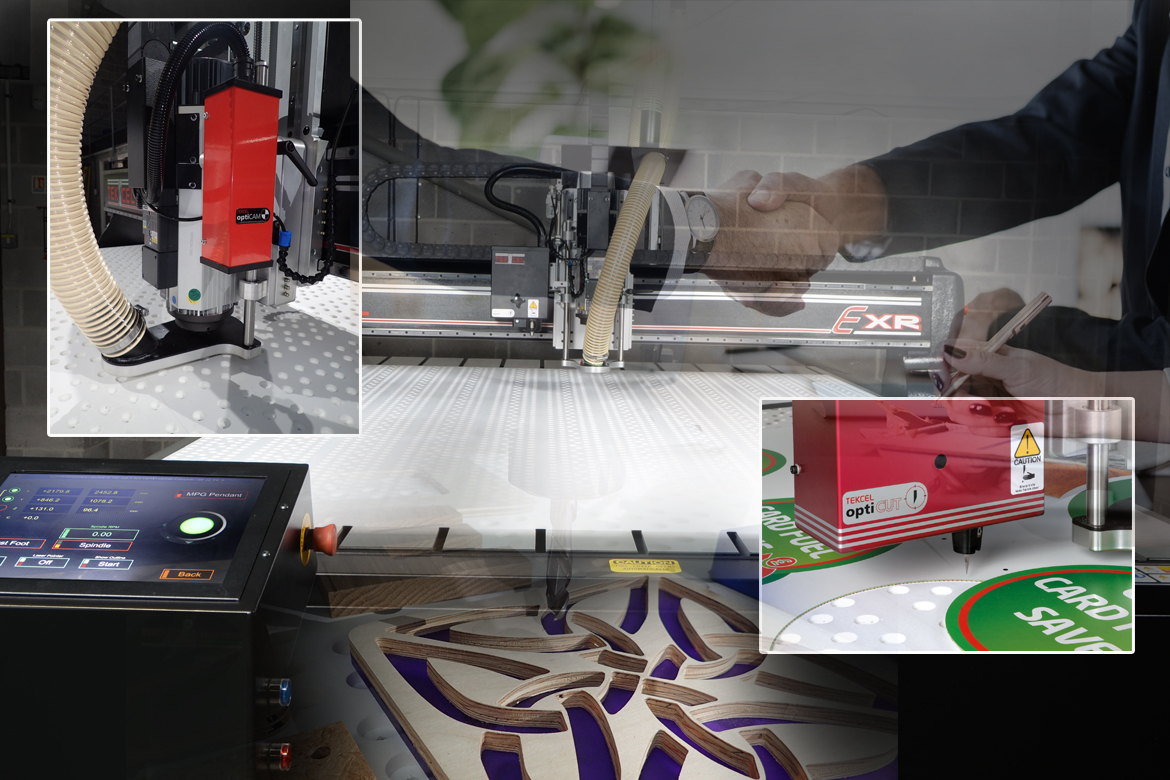 WITH YOU ALL THE WAY
No matter what the size of your business now, you'll find the growth you're looking for when you choose Tekcel from Complete CNC Solutions…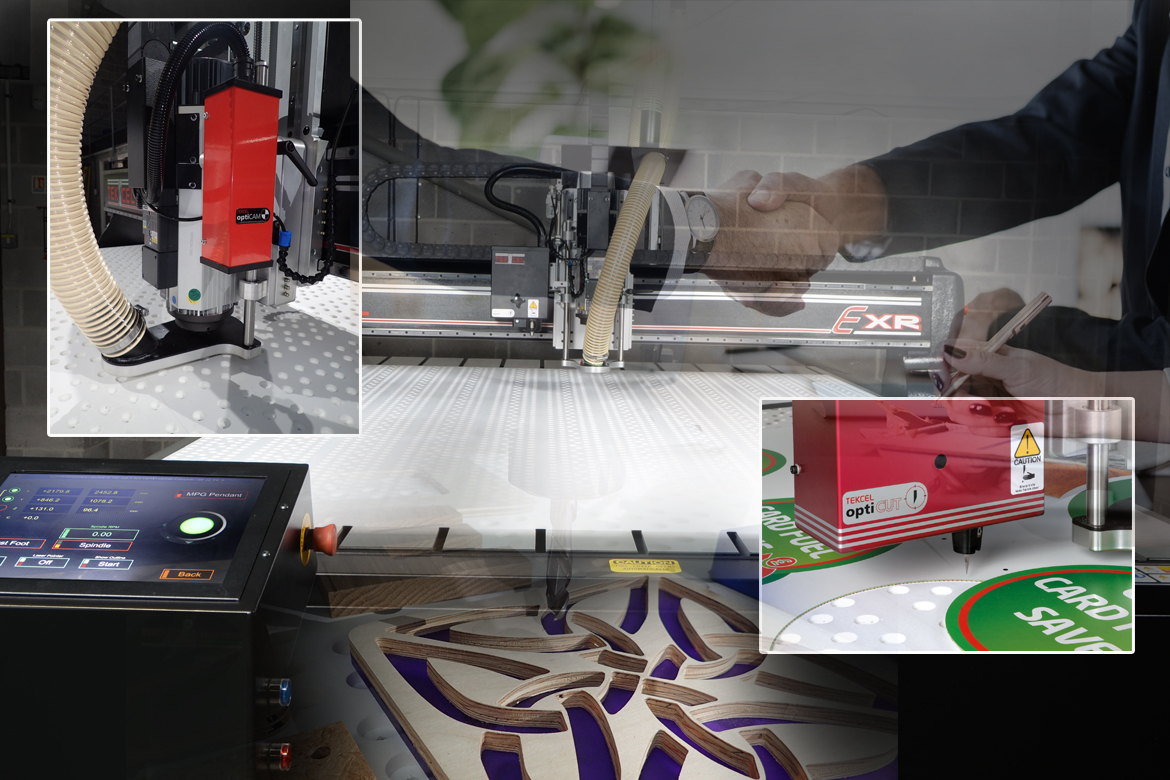 Businesses come in all shapes and sizes. There are those just starting out and making a name for themselves. There are small businesses with big ideas. There are those very much on their way and with a mission to fulfil. And there are those that have arrived, large businesses with equally large workloads to contemplate and with big reputations to defend.
Because businesses come in all shapes and sizes, Tekcel CNC routers and digital cutters from Complete CNC Solutions come in all shapes and sizes too. Despite being the go-to option of some of the biggest and most successful operators in their fields, Tekcel routers, the means to own them, and all the required support needed are available to even the smallest businesses and those just starting out - without compromising the potential to grow.
There are reasons without number why hundreds of start-ups and small businesses have chosen Tekcel from Complete CNC Solutions. High on the list is, if you're going to build a business that depends on a router and the partner who supplied it, you'd better be able to depend on the router and the partner too. With Tekcel from Complete CNC Solutions you can. Similarly, if your business is intent on growing, you'll need a router that can grow too. Tekcel CNC routers and digital cutters can. They're modular. That means you can add capability and features when you need them.
Even the smallest Tekcel router is a massively engineered piece of technology. It's build from premium quality components that make the system fast, very accurate, and durable. The footprint may be small, but the capability is simply huge. Tekcel routers, big or small, devour workloads that would defeat less well-muscled routers from competitors. They deliver exemplary quality right off the bed too. That means you and your operators have much less manual work to do when the router has done its job. Simply put, that's time, money and energy saved.
Tekcel CNC routers from Complete CNC, Solutions work with an impressive range of machinable materials. Knife-cutting & camera registration options you can specify at the time of purchase or add later, and other options, extend that capability further still and turn your router into a flatbed digital cutter when you're ready. It's that kind of versatility and upgrade path that means entry-level systems from Tekcel grow with you and take your business forward.
What's the best routing system for a small company looking to add routing and digital cutting to its output? Take a look at our Tekcel CNC router range and consider the capability you'll need know. Bear in mind that a go-nowhere lightweight router will get left behind as your business grows. A Tekcel router is modular and it will grow with you.
How can I best finance a Tekcel router? We can refer you to a range of partners who'll be able to formulate finance that suits your position. Take a look at our finance calculator to get an indication of the costs involved. Consider just how little work is needed to cover the costs and you'll soon see that there no reason not to go for the best - even if yours is a small business.
Routing is new to us. How will we find our way and get the support we need? Great support comes as standard from Complete CNC Solution. We're here to help and advice. We have programmes that keep you and your system operating at peak efficiency and we have all of the router tooling options needed so that you can do any job that come your way.
I'm interested - what's next? Get in touch with us and we'll set up a demonstration for you and discuss your needs in detail.
Complete CNC Solutions - We're with small businesses - all the way.