Tekcel Graphical User Interface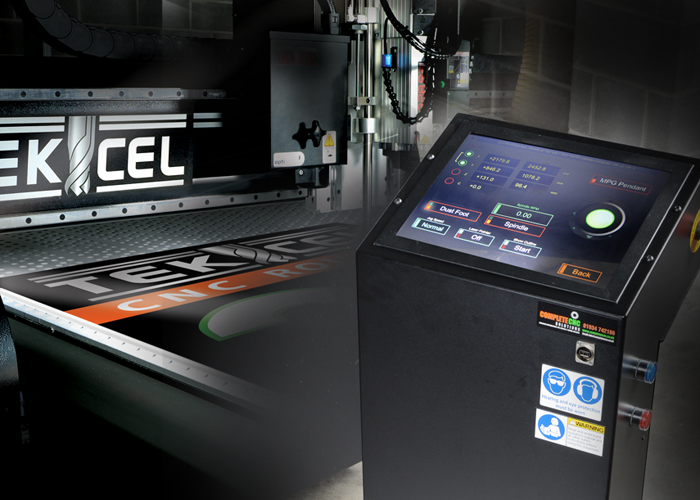 Tekcel Graphical User Interface
The Tekcel machine controller boasts a user-friendly Graphical User Interface (GUI) that seamlessly integrates the convenience of a 15" podium mounted touchscreen into the machines control system. This intuitive, state of the art interface streamlines job setup, machine configuration and job execution, making it accessible even for new users while providing seasoned experts with powerful control.
Preview Your Plot Files with Ease - Effortlessly manage your job archives with the job information screen, which displays crucial details such as job size, tool usage, and a preview of the cutting shape. This preview helps optimise tool rack setup, confirm the correct origin and material settings, and initiates work with minimal hassle.
Swift Origin Setup with Laser Pointer - Our Laser Pointer feature allows you to quickly establish an origin when cutting from scrap material or just for pin point origin accuracy. Combined with the plot file preview, operators can preview the job to ensure it aligns with the scrap material's edges too, reducing waste and boosting productivity.
Efficient Management - The machine controller's tool rack manager empowers you to define and allocate up to 17 tools to specific seats in the tool rack. This flexibility enables easy machine configuration for each unique job. Complex tasks can be automated, enhancing safety and enabling operators to focus on additional responsibilities.
Future proof you existing machine now and upgrade your current Tekcel system to the latest touchscreen interface & controller click the button below for more details.
CONTACT US NOW