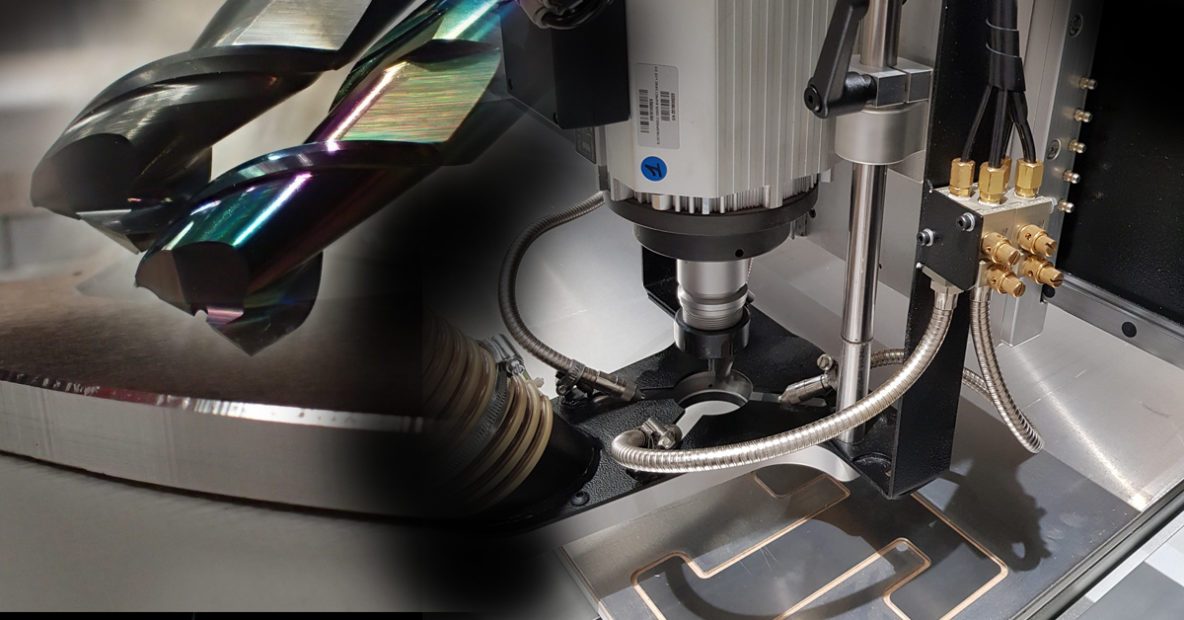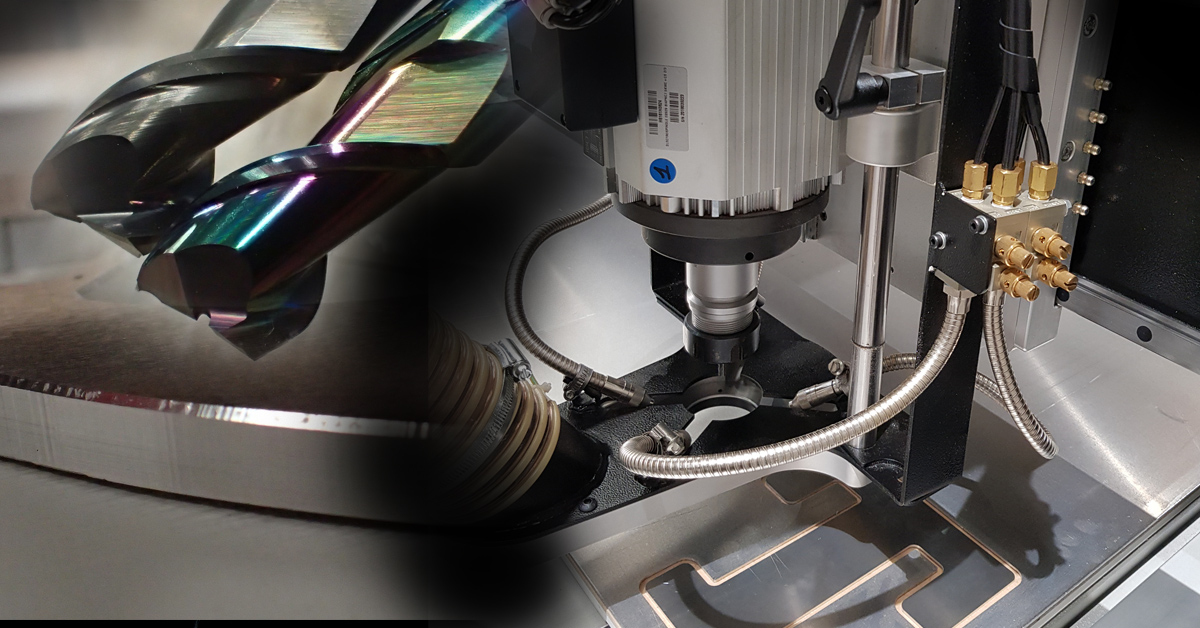 HEAVY METAL. LIGHT WORK.
Routing metals can be notoriously difficult and error prone. Not though, if you turn to Complete CNC Solutions for proven know-how, and the right tools to get the job done…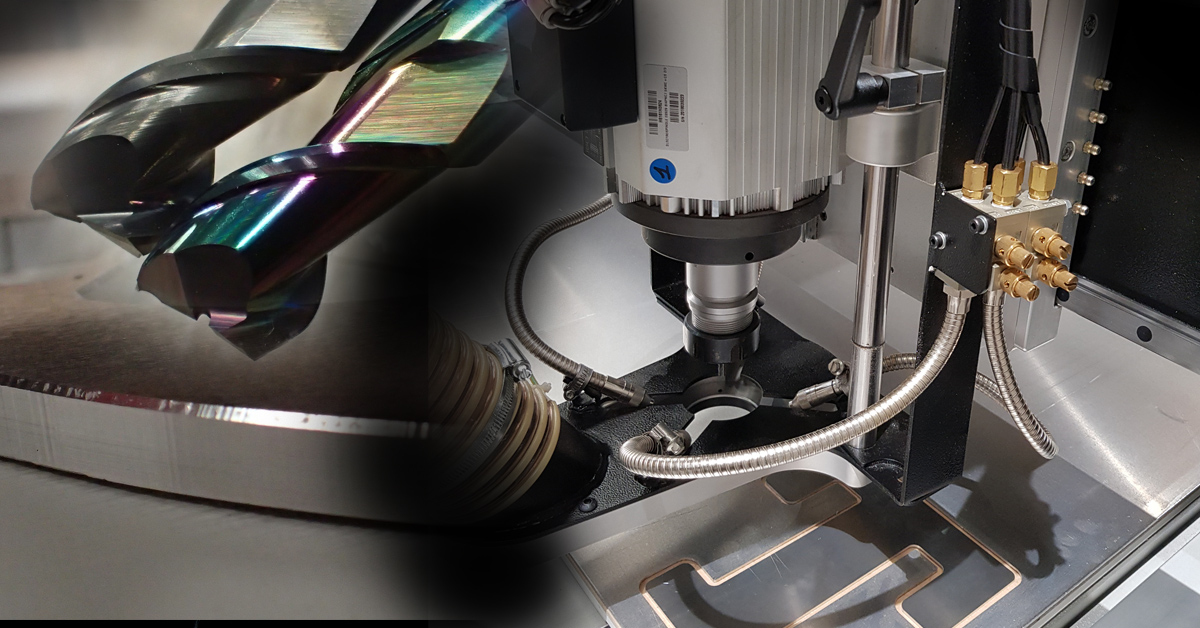 If the thought of routing a sheet of aluminium provokes your reflex action to avoid the job at all costs, you may be turning away from very profitable and attractive work that's actually very easy to produce. Use the right cutter, use it the right way and help it out with a little lubricant and your routing hardware can effortlessly process aluminium sheet. You'll get great edges, little waste, and easy clean up too.
Here's how we do it at Complete CNC Solutions - and how we get those sensational edges you see us produce at exhibitions.
It starts with the right cutter. We suggest you start your profitable career in metal cutting getting to know our DA Cutters Get one of these loaded and, from the moment it first touches metal, dedicate it to the job. If you use the same cutter to cut every material that comes your way, you'll not get good results with it. If you dedicate one cutter to a type of material, especially metals in particular, you get BRILLIANT results.
Next, you need to empty your mist coolant system with whatever is in there now and purge the lines. Now top up with Complete CNC Solutions' CoolCut mist coolant fluid. In addition to the fluid itself that's in the bottle, you being delivered years of metal cutting experience and CoolCut is the best brew we've ever made.
Here's how it works:
Mist coolant does just that - it uses a light mist of dilute CoolCut to both cool and lubricate the material and cutter you're working on. It cools largely through evaporation - there's no need to flood the work. It lubricates because there's a high pressure inclusion in the formula that sticks around during cutting in the minute quantities needed.
Follow our recommendation for feed rates and you're in business. You'll find that the material will chip cleanly and produce waste that's easy to remove too. If your machine's equipped with our High Pressure Coolant System and our Heavy Duty Wet & Dry Dust Extractor, then you'll find it's cleaned up for you too. How easy was that?