HOW DO I GET THE BEST RESULTS POSSIBLE WHEN I'M CUTTING ACM ON MY CNC ROUTER?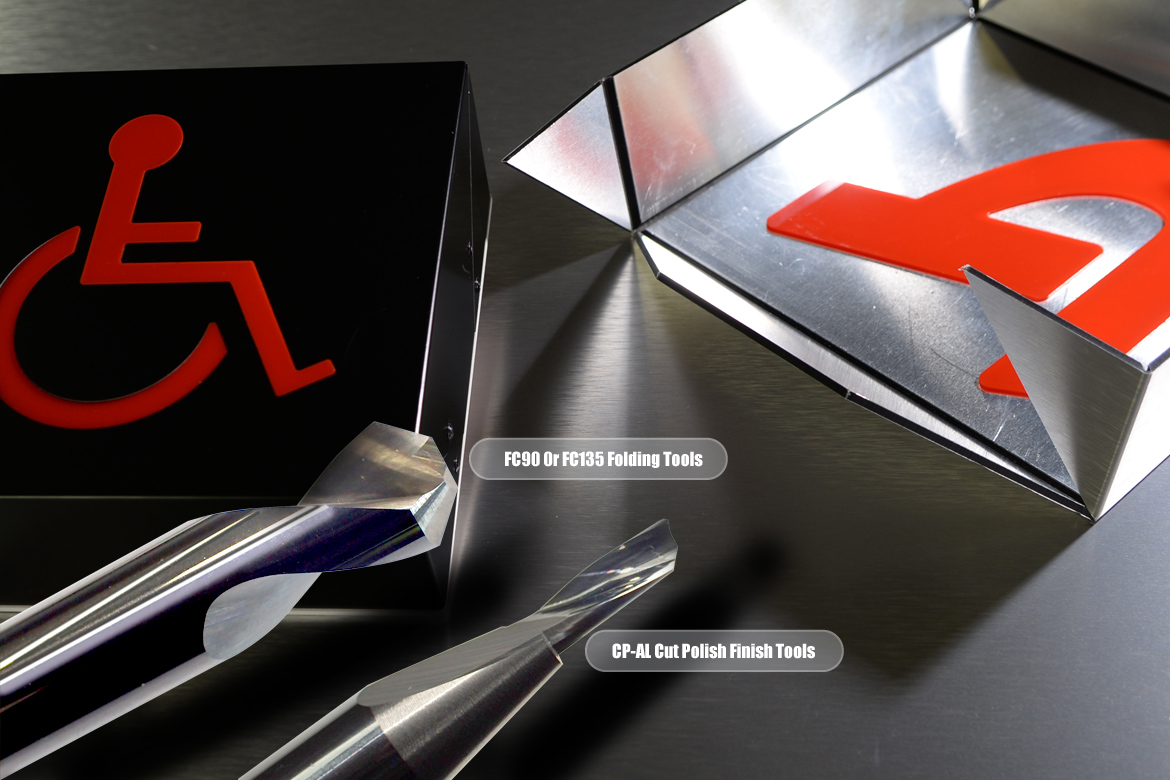 HOW DO I GET THE BEST RESULTS POSSIBLE WHEN I'M CUTTING ACM ON MY CNC ROUTER?
Complete CNC Solutions advises the use of specific cutters for handling ACM. Used properly, this type of router tooling will help you get the very best results that you system is capable of producing.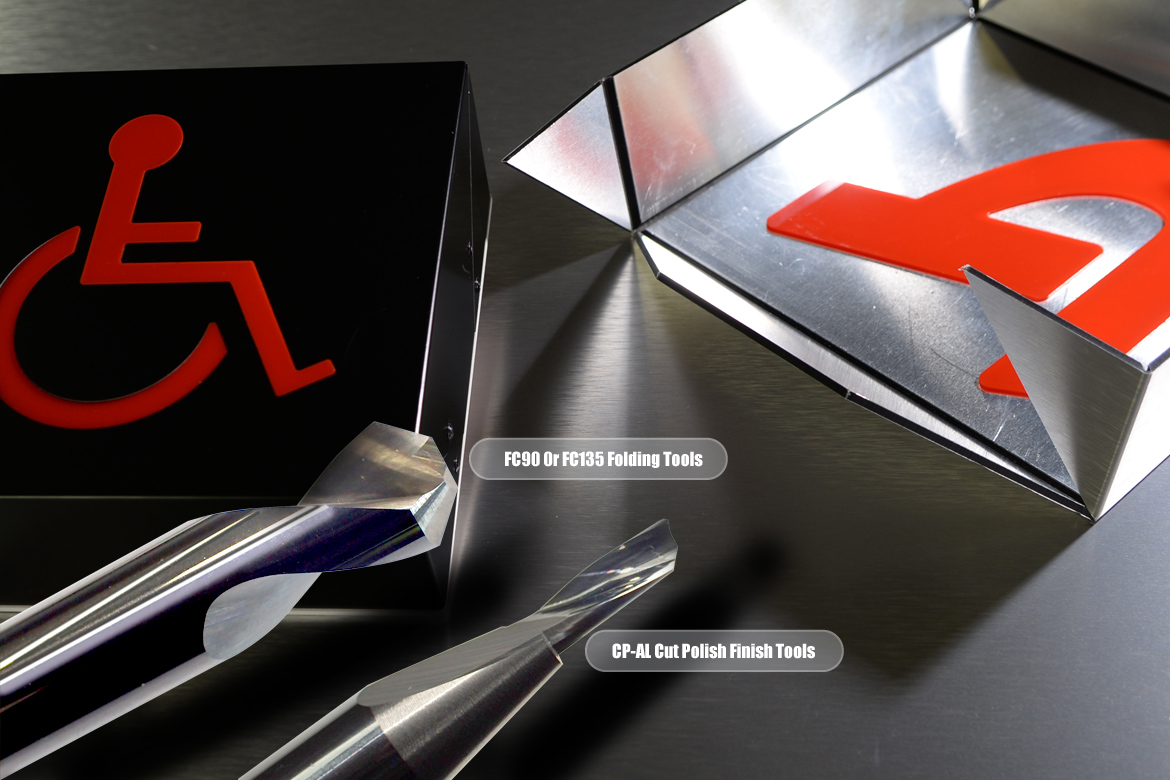 This page will help you if you're cutting, or if you plan to cut ACM on your computerised CNC router, whatever its make or if you're searching for technically proven router tooling that works with ACM and that gives superb results and optimal cutter life.
What is ACM?
ACM or "aluminium composite material" is a wonderful and very popular material for Signmaking applications. It typically has an outer skin of thin aluminium sandwiching an inner core material. ACM material has remarkable mechanical properties, is beautifully flat, and its available in, or receptive to, a very wide range of finishes.
What can I make with ACM?
ACM can be cut and formed into box-like structures making it perfect for fascia signs that would have once been made using complex extruded aluminium sign systems with high component counts and costs. ACM, properly processed on your computerised router, reduces the manufacture of fascia signs to much simpler operations and it lowers costs.
What CNC Router Tooling do I need to cut ACM?
Complete CNC Solutions offers a whole programme of CNC Router Tooling for processing ACM. Used as recommended, this tooling will yield superior results, long tool life and be suited for every stage of cutting and fabrication.
ACM Router Tooling:
1: CP-AL Cut Polish Single Flute Cutters.
Complete CNC Solutions' exclusive range of CP-AL Cut Polish Single Flute router tooling deliver the best results when cutting ACM materials. The product of a new manufacturing process, these cutters deliver premium results and exceptional life. Cut edges are highly finished meaning no manual finishing is needed after cutting which dramatically cuts operating costs.
2: Folding Tools.
Profile cut ACM can have folding detail cut to partial depths in the material that helps when it's then folded into box like sections. Our FC90 0r FC135 folding tooling performs this operation in a fast and single tool pass so the cut material comes off the bed ready to bend and shape. If your router does not have an auto tool changer you can still work with this tooling programme and achieve great results - call us for more advice -
Can you help me get ACM Cutting Established?
Complete CNC Solutions offers its cutter customers a full programme of support and we'll get you up and running in no time at all. We have all the CNC router tooling you need to operate profitably with ACM fabrication and the knowledge is ready to transfer too. You can start cutting ACM and making fabricated sign boxes with our support and achieve the results your customers expect. We're happy to point you toward sources of materials too.
We update this section of our website regularly and routinely add articles that will help you get more from your routing system, whatever its make. Subscribe and we'll notify you when new content is published and we'll include you in our news distribution.