Elevating Point of Sale Production with CNC Machines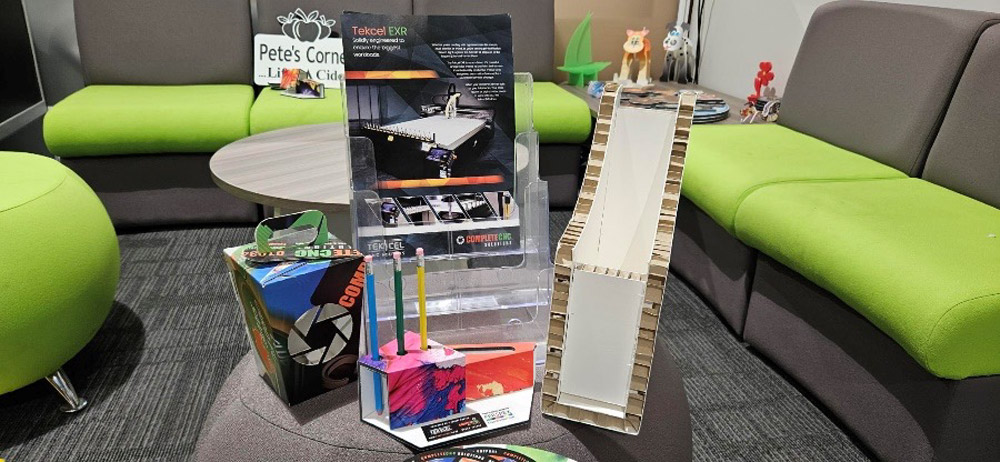 Elevating Point of Sale Production with CNC Machines
We'd like to shed some light on the remarkable impact of CNC (Computer Numerical Control) machines in revolutionizing the creation of Point of Sale (POS) items
In a fast-paced retail landscape where visual appeal and efficiency are paramount, CNC machines have emerged as an indispensable tool for crafting stunning and functional POS displays.
Precision and Consistency - CNC machines operate with unparalleled precision and consistency, ensuring that each POS item produced is an exact replica of the design. This level of accuracy is particularly crucial for maintaining brand consistency across various locations and guaranteeing a polished look that captivates customers.
Time Efficiency - In the retail world, time is of the essence. CNC machines drastically reduce production time by automating the manufacturing process. What used to take hours or even days can now be accomplished in a fraction of the time, enabling businesses to respond swiftly to market trends and consumer demands.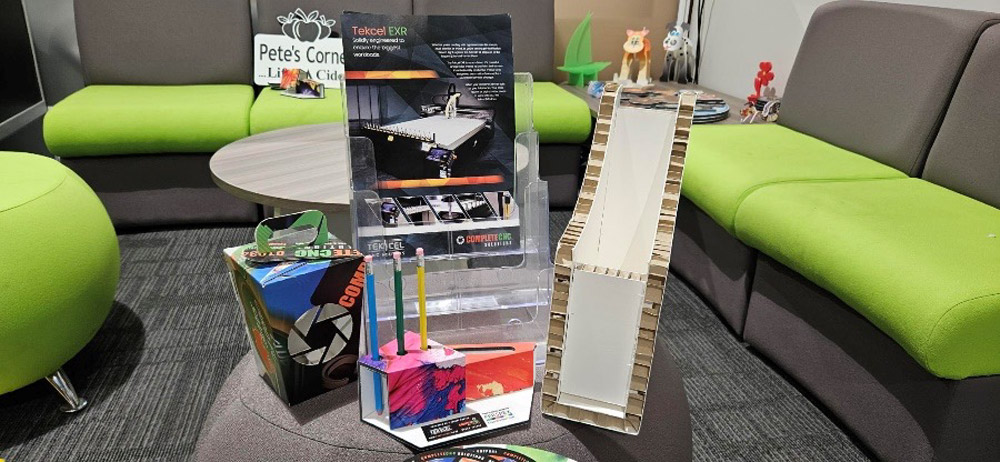 Intricate Designs Come to Life - POS items often require intricate designs that can be challenging to achieve manually. CNC machines excel at translating complex digital designs into tangible, high-quality displays. From ornate typography to intricate logos, these machines execute even the most intricate details flawlessly.
Versatility in Materials - CNC machines showcase their adaptability by working with a wide array of materials, ranging from wood and plastic to metal and acrylic. This versatility not only enables the creation of diverse POS items but also ensures they are suitable for various retail environments, be it an upscale boutique or a bustling supermarket.
Sustainability Matters - As sustainability gains prominence, CNC machines contribute to eco-conscious production. Their precise operations minimize material waste, and the efficient manufacturing process reduces energy consumption. This aligns seamlessly with the growing consumer preference for environmentally responsible brands.
ROI and Customization - Investing in CNC machines translates into a substantial Return on Investment (ROI) for businesses. The ability to customize POS items effortlessly allows brands to tailor displays to specific campaigns or promotions, enhancing customer engagement and potentially boosting sales.
In conclusion, the role of CNC machines in crafting exceptional Point of Sale items cannot be overstated. Their precision, efficiency, versatility, and contribution to sustainable practices make them an indispensable asset in the retail world. As we navigate a competitive market, leveraging CNC technology is a strategic move to captivate customers, streamline operations, and ultimately drive business growth.