Watford based Technical Signs upgrade to latest Tekcel EXR 2m x 3m system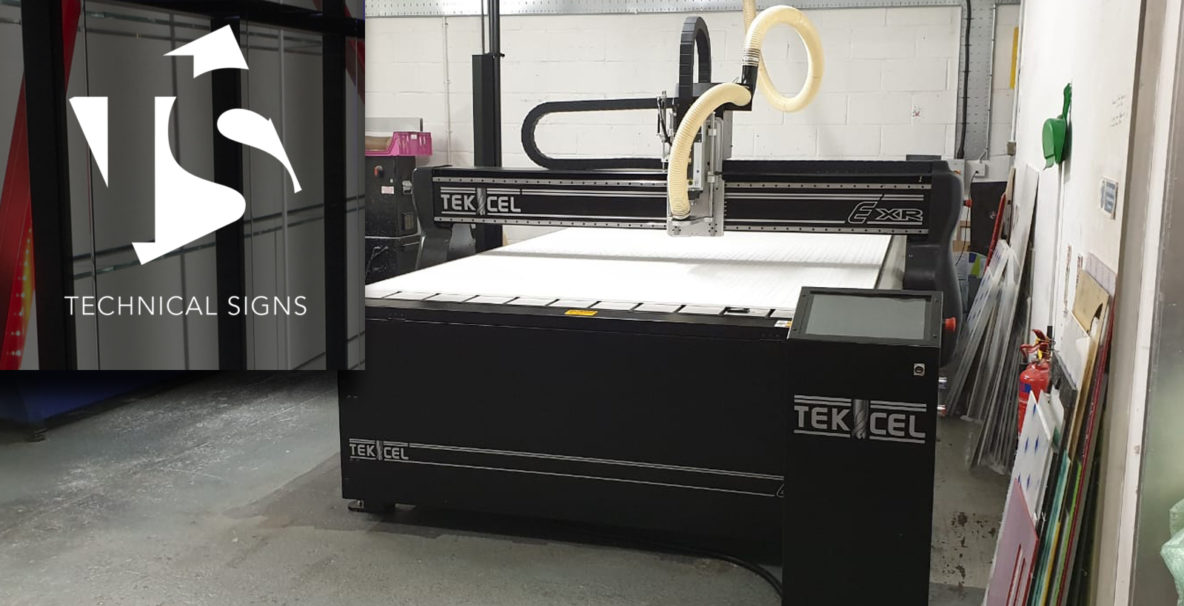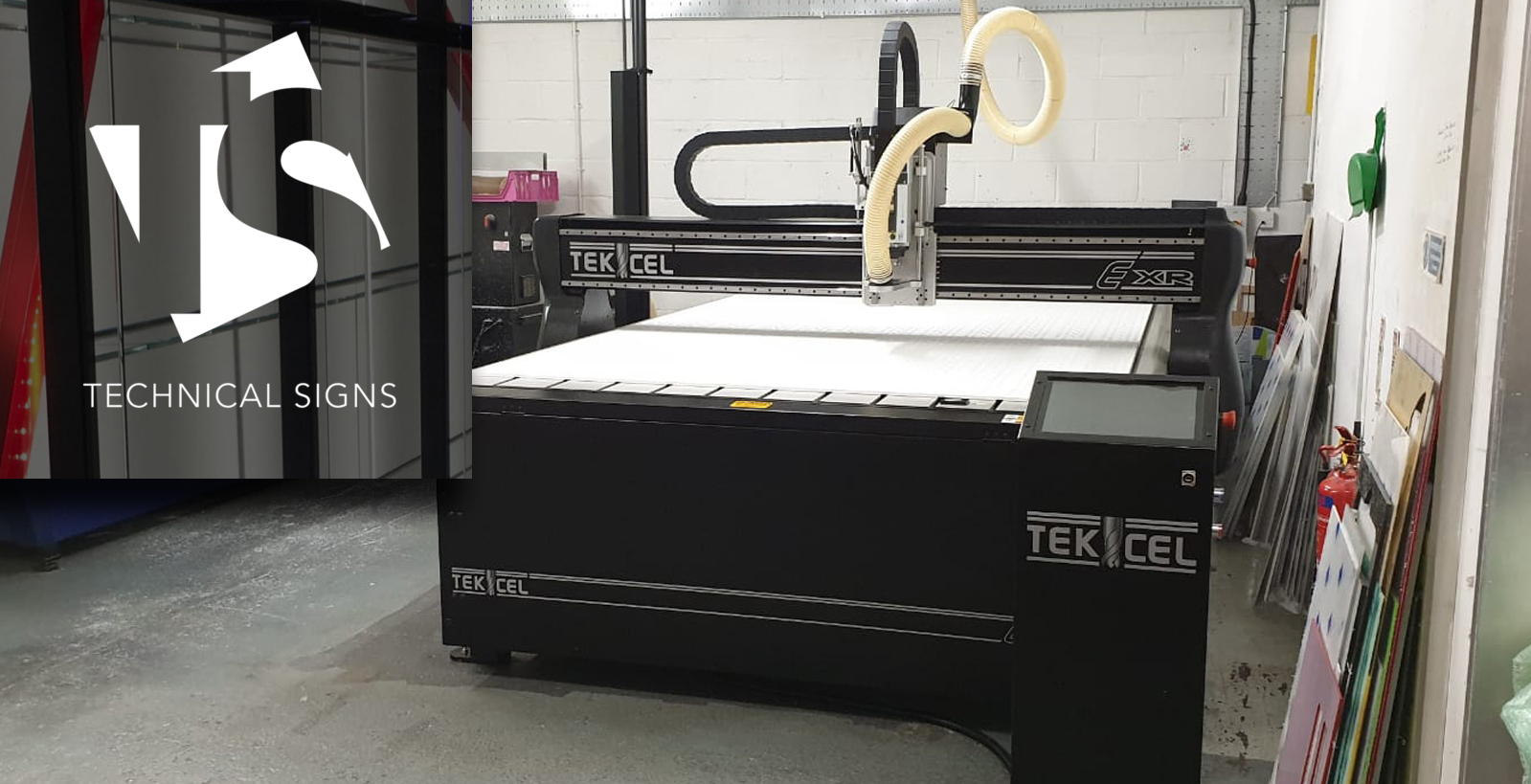 Watford based Technical Signs upgrade to latest Tekcel EXR 2m x 3m system
Watford based Technical Signs upgrade to latest Tekcel EXR 2m x 3m system.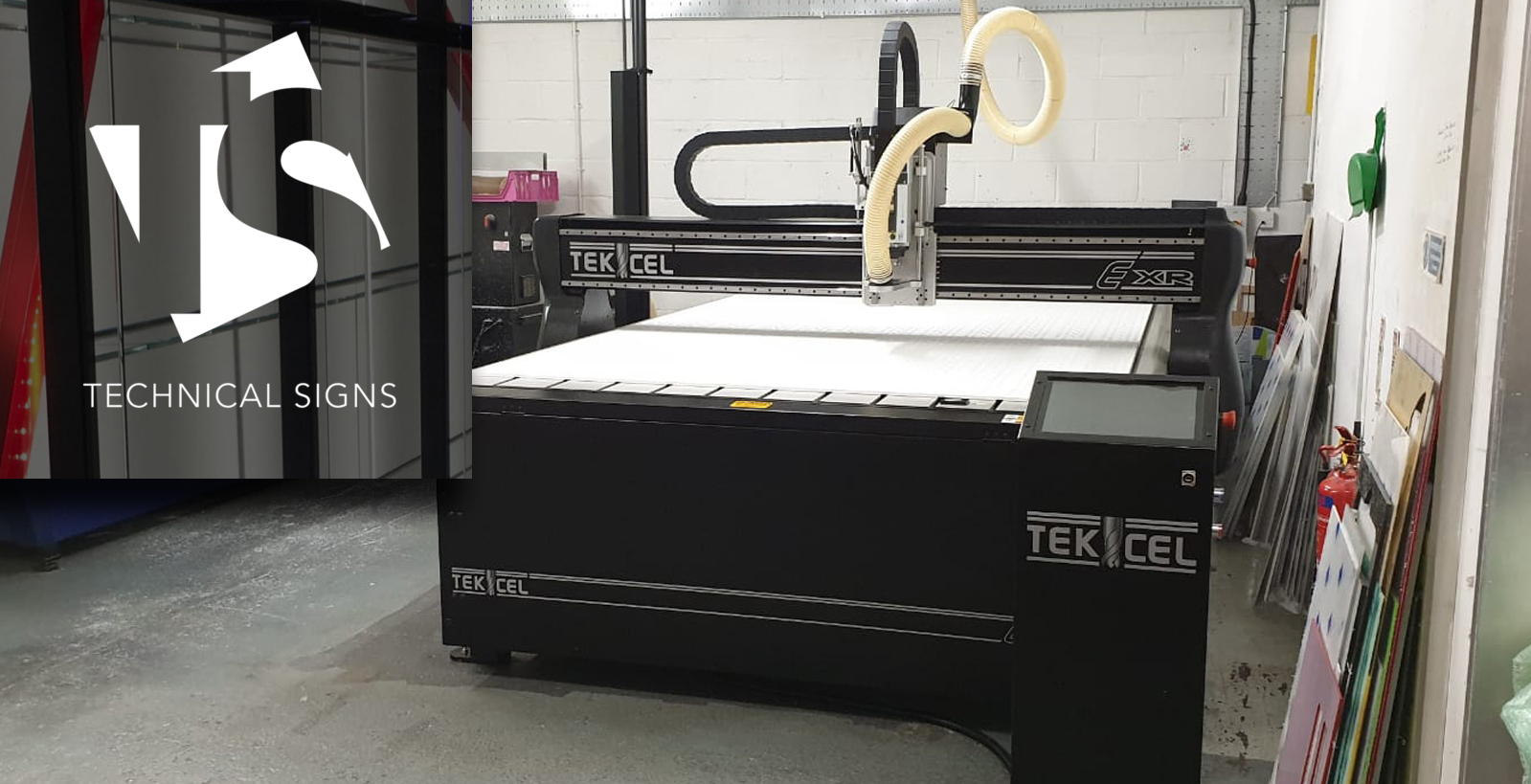 Having owned and experienced a Tekcel K Series 2m x 3m (Tornado) for many years now, Technical Signs finally couldn't resist upgrading to the latest Tekcel technology from Complete CNC Solutions Ltd.
Packed with new features, the Tekcel EXR 2m x 3m powers through any materials such as plastic, metals, composites and woods, that get thrown at it, effortlessly and accurately. Power, Precision, Productivity and Profit are all key benefits that will see Technical Signs through the next years of their signmaking career, with the Tekcel EXR 2m x 3m system right at the forefront.