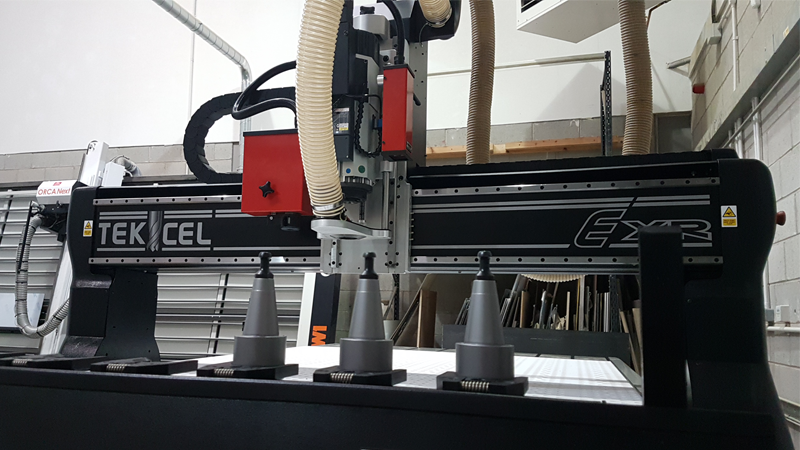 Parc Signs
PARC SIGNS TAKES COMPUTERISED ROUTING TO NEW HEIGHTS
St Austell based Parc Signs installs a rather special Tekcel EXR router from Complete CNC Solutions…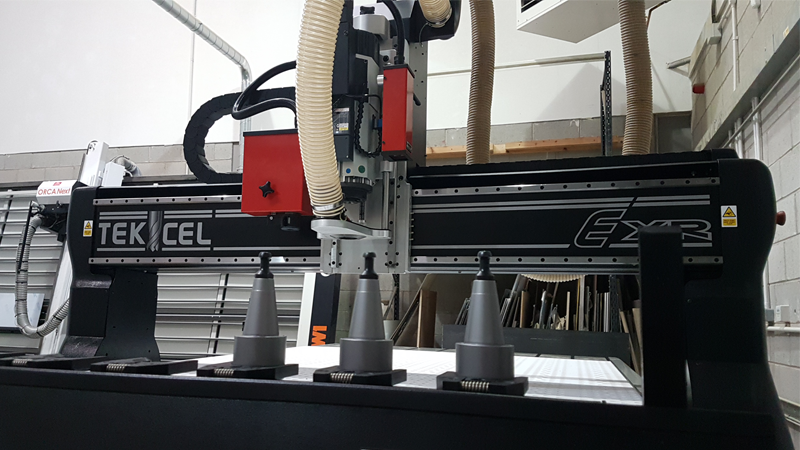 Parc Signs, based in St Austell, Cornwall, has been helping its diverse clientele to Make The Right Impression for over sixty years. An early adopter and very skilful exponent of computerised sign design and manufacturing technologies, Parc Signs succeeds in delivering to its clients all of the benefits that attend modern production methods but its products have a human touch that distinguishes them among competitors. It's a formula that sees customers returning time and again to Parc Signs and that ensures its signs and graphics are recognised in the locality and beyond.
When you've been keeping customers happy for fifty years or more, a reputation builds. On that that basis, the team at Parc Signs never knows quite what's going to come in the door in terms of the work they'll be asked to do. Stepping up and giving the customer what they want though - that's a given.
Parc Signs is well known for the work it produces in natural wood for clients including The Eden Project and the National Trust. Wood, like signs, comes in all sorts of shapes and sizes but the technology to work with it to Parc Signs' standards comes in fewer. Seeking to improve its production capacity for its wooden signs and signs in general, Parc Signs consulted Complete CNC Solutions.
Complete CNC Solutions is well known as the UK's exclusive supplier of Tekcel routing technology. It didn't take long to match Parc Signs' needs with a routing system capable of delivering them. A Tekcel EXR was recommended; one with a rather specialised feature set.
Tekcel CNC routing and digital cutting hardware is typified by the EXR platform. It could be described as over-specified with 30mm ball-screws and a 9kW spindle, however all that muscle is very subtly applied. The system is as capable of cutting microns thick films with high orders of precision as it is powering its way through thick metals. The system is clean to operate and simple to control too.
The Tekcel EXR that Complete CNC Solutions has installed at Parc Signs features a specially extended gantry that allows it to handle workpieces around 300mmm thick. That means Parc Signs can machine wood blanks on the Tekcel bed and then cut, carve or engrave them as needed. The system was also delivered with a camera and knife to cut pre-printed sheets supporting Parc Signs' need for an advanced digital cutter. Two impressive capabilities in one very capable system.
The extended gantry Tekcel EXR is now a key component in the company's production capability. Parc Signs has a reputation for finding creative solutions to clients' needs and for getting thing done. It now has another very productive and capable tool in its armoury that will help develop that reputation even further.