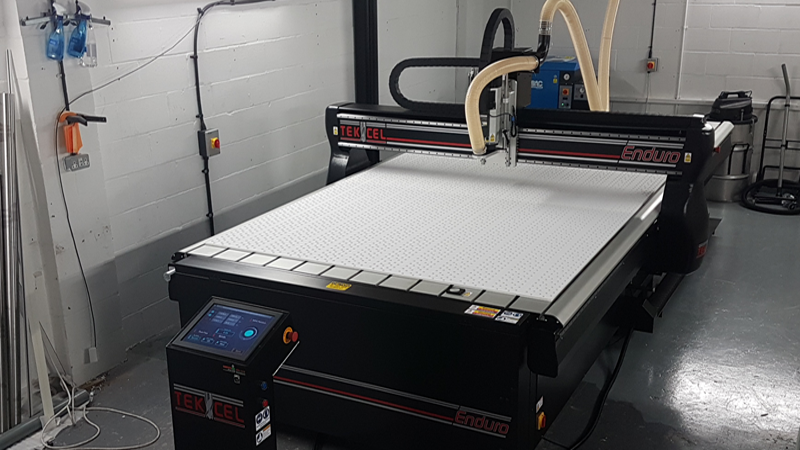 Signs Express Norwich
SIGNS EXPRESS NORWICH INCREASES CAPACITY WITH TEKCEL ROUTER FROM COMPLETE CNC SOLUTIONS…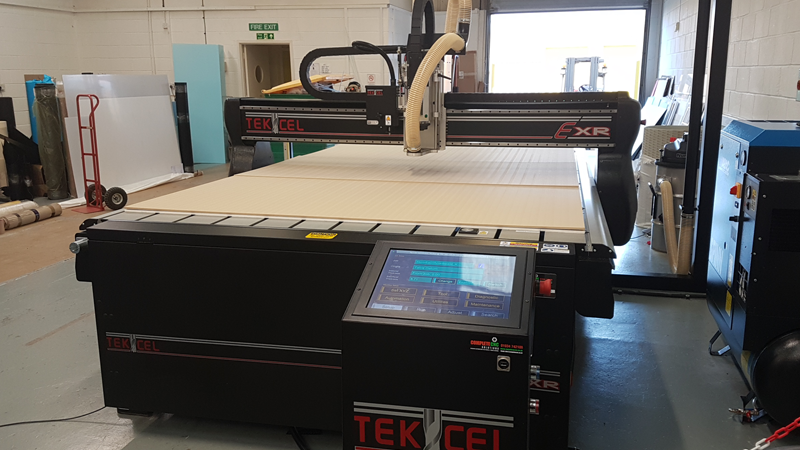 Signs Express (Norwich) has recently extended its production capacity with the installation of a Tekcel EXL 4X2M CNC router from Complete CNC Solutions.
Signs Express is the UK's largest sign company and its Norwich location is among its busiest. The company attracts work from blue-chip clients nationwide and produces such a range of output that it's hard to predict just what will come through the door next. With the Tekcel EXL aboard to work with the company's other production stablemates, it's fair to say they're ready for anything.
Having conducted a detailed due-diligence on the systems available, Tekcel got Signs Express Norwich's vote. The installed system is a 4 metre x 2 metre version of the Tekcel EXL, a CNC routing and digital cutting platform that's thoroughly proven and which has been continually refined.
The system meets all required safety requirements, is highly productive and works tirelessly with minimal operator involvement. Output quality was an important consideration for Signs Express Norwich and the large area Tekcel scored well. With its massively stiff chassis and over-dimensioned drive components, the system delivers edges that require little or no manual finishing and its consistency is absolute.
Sign Express Norwich will be pressing its new acquisition into immediate service and welcomes the additional capacity. The system was delivered commissioned and Sign Express Norwich's operators were trained in two days. The system's new touch-screen controller effectively flattens what could otherwise be a very steep learning curve for such a sophisticated system.
The additional capacity now available to Signs Express Norwich will allow the company to extend the range of its output. The career path for the 4m x 2m Tekcel is planned to a great extent and gives the company something in reserve so allowing it to maintain service levels and support its further growth.
Julian Sage, Complete CNC Solutions' MD commented, "I'm delighted to have installed a Tekcel EXL at Signs Express Norwich. To get what amounts to a vote of confidence from such an experienced company and to continue a great relationship that's been established over many years tells me that Tekcel and Complete CNC Solutions are keeping pace with customers' needs and market developments. I know that the team at Signs Express Norwich will get some great output from its latest router and that the capacity will be welcomed too."