NEW TECHNOLOGIES. CRAFT-BASED SKILLS. NEW OPPORTUNITIES. WITH-PRINT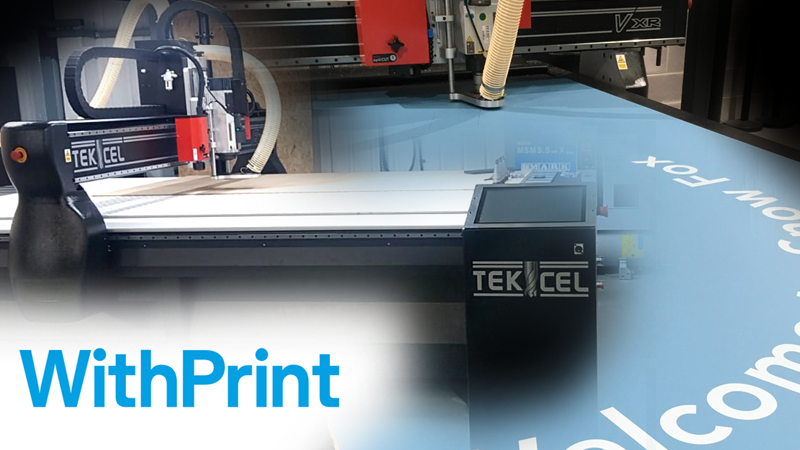 NEW TECHNOLOGIES. CRAFT-BASED SKILLS. NEW OPPORTUNITIES. WITH-PRINT
Signs and Labels Hereford has installed a Tekcel EXR from Complete CNC Solutions and it's ready for action…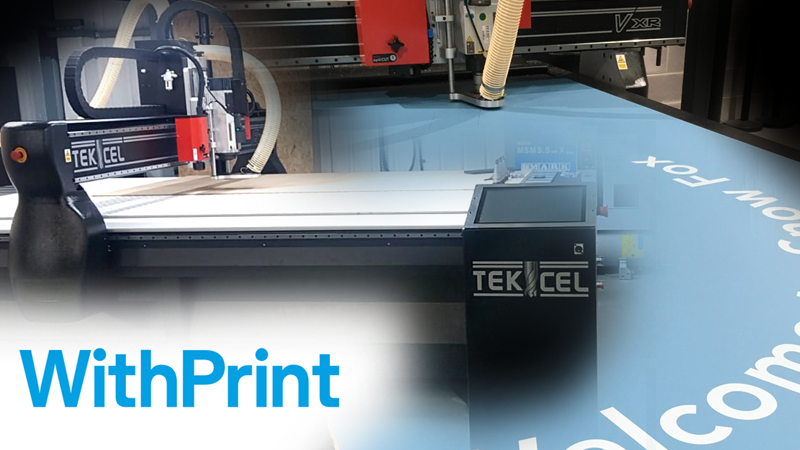 WithPrint has installed a comprehensively equipped Tekcel VXR router and digital cutter from Complete CNC Solutions...
WithPrint casts itself in the role of a partner to brands, creatives, designers and agencies. WithPrint will help such individuals and businesses to find another level - with print. Signs are, WithPrint is more than living up to its role.
Located near Axbridge in Somerset, WithPrint has comfortably settled in accommodating premises that it has really put its own stamp upon. The former farm buildings now house, among other state of the art technologies, a Canon UV flatbed printer and an HP Indigo. These heavy-hitters from the digital age rub shoulders with auction finds from times past including embossing hardware, stitchers, and other machinery that clanks rather than hums.
WithPrint brings its disparate stable of hardware, and more materials than print was ever intended to meet, into dazzlingly creative alliances. The company's output is beautiful, functional and always pushing its own boundaries. Anyone, on any mission, looking for something unique to bring to a client's table, has only to look toward WithPrint to find the high-octane creativity needed to make it, and the hardware needed to make it happen.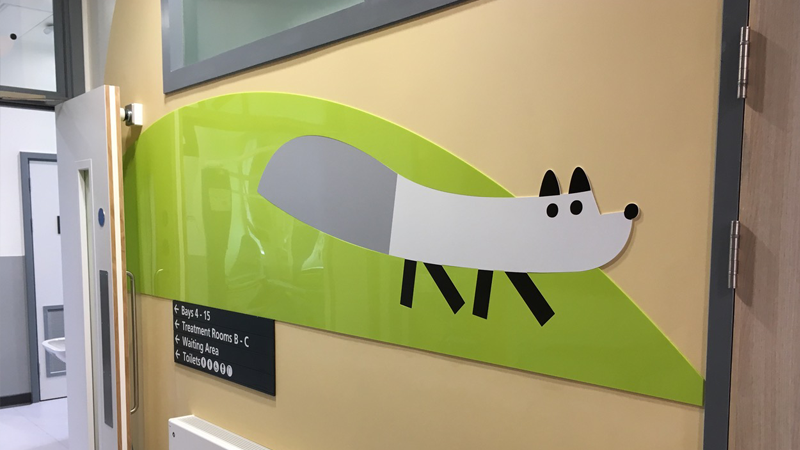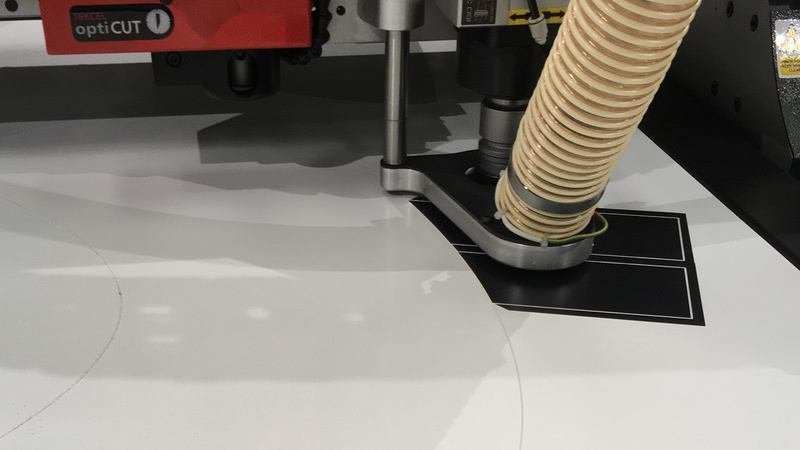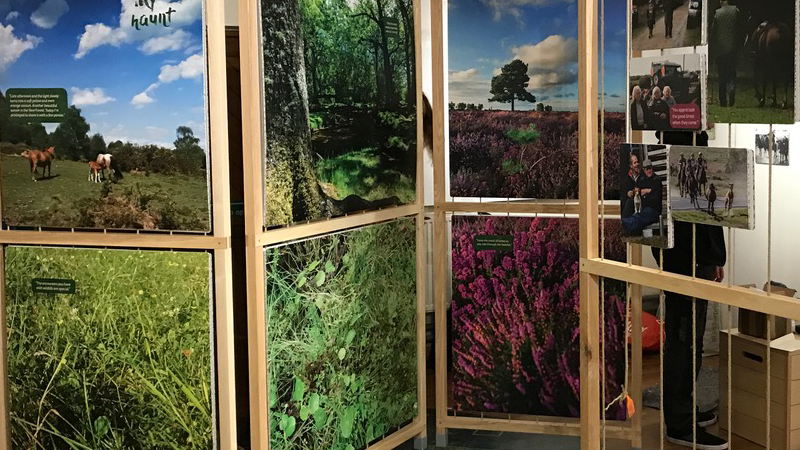 The latest production system to join the established ranks of hardware at WithPrint is a Tekcel CNC router and digital cutter supplied by Complete CNC Solutions, itself located only a few miles from WithPrint's studios. The Tekcel is going to lead an interesting life at WithPrint. After all, with its creative credentials known far and wide, WithPrint never knows quite what it'll be asked to contemplate next. It does know it can cope with it though.
WithPrint puts a lot on ink on paper in a working day but prints on all manner of other stocks including unlikely candidates such as wood too. Whatever is printed, needs finishing. Enter the Tekcel router. WithPrint specified its new Tekcel VXR with an Opticam System. This novel hardware allows the system's operator to make beautifully finished cuts in practically exact registration around any imaged substrate that's machinable - wood included. That talent is going to find myriad applications at WithPrint.
The Tekcel can cut, carve and engrave all manner of heavy materials but also deals with light films too. It has a steered knife that can follow imaged contours or a preordained path and so bring all manner of usefully cut profiles out of unlikely looking materials.
The Tekcel installation at WithPrint is anything but conventional. In terms of applications for its new asset, WithPrint is going to be pioneering new ones on a daily basis. The company will be delighting clients with its output. If there's an immediate challenge to meet on WithPrint's part, it's telling the world just what's possible now that routing and digital cutting are available in one of the region's most deeply creative companies.