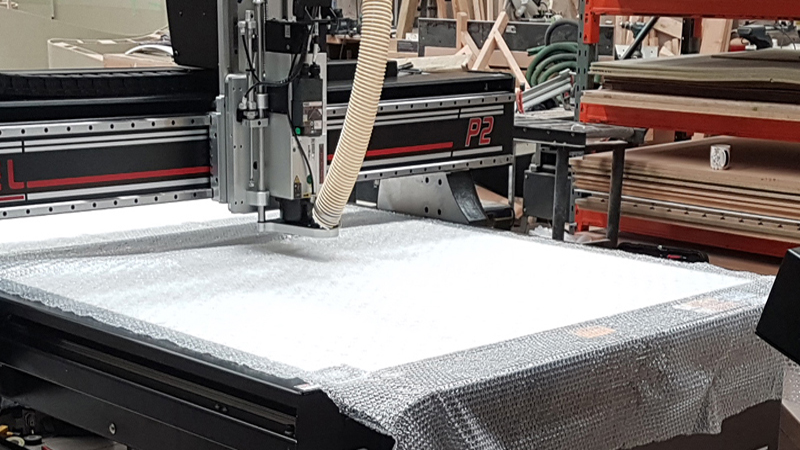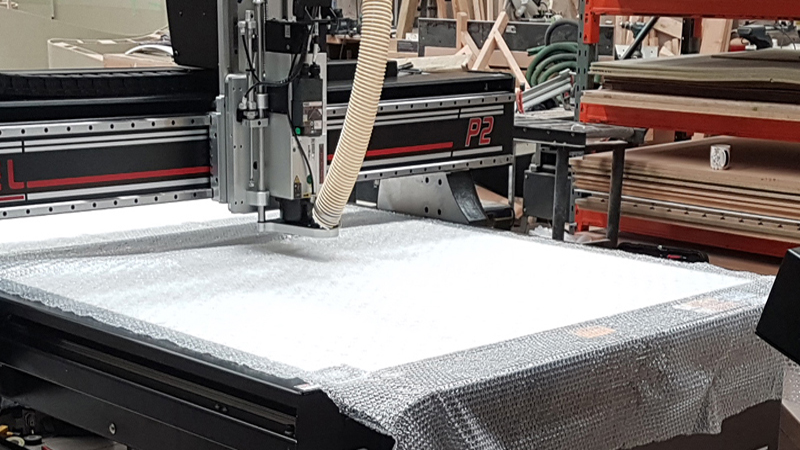 Jon Stynes Design has increased its manufacturing capacity with the installation of a second Tekcel CNC Router - supplied by Complete CNC Solutions…
Jon Stynes Design, based in Brampton, Cumbria, has created itself an enviable nationwide reputation for its design, manufacture and installations skills by producing high quality bespoke fabrications, using solid materials such as Corian, for many blue-chip clients. In support of its continuing growth, the company has recently installed a Tekcel VXR 8X4 CNC Router - it's Jon Styne Designs' second Tekcel system.
Both systems were sold and installed by Tekcel's exclusive UK and European distributor, Complete CNC Solutions, and Jon Stynes Design knows how to keep the well-featured routers fully employed.
Jon Stynes Design is an approved Corian fabricator so the installed Tekcel systems are no strangers to dealing with high value rigid materials. In addition, the Tekcel workforce cuts and machines all manner of wood, machinable metals and even deals with precision knife cutting of flexible materials and rubberised flooring.
Jon Stynes Designs' clients are many and various including shopping centres, restaurants, notable public libraries and entertainment destinations. The diversity in the client base is met with a singleminded focus on design and quality. Much of Jon Stynes work calls upon high orders of precision and quality finishing. It's in this capacity that Complete CNC Solutions' Tekcel CNC Routers more than earn their keep.
The latest Tekcel system installed at Jon Stynes Design is a Tekcel VXR 8X4. This system is engineered using the same design fundamentals as its bigger stablemates and yet it retains a compact footprint overall. It's a system designed to be a permanent workforce fixture and so is engineered to endure the demands of continuing high volume production and to accommodate functionality-enhancing upgrades when needed.
The system is clean in its operation and operator familiarity builds quickly thanks to an integrated touch-screen control system. Fully compliant safety integrations and production oriented features help Jon Stynes' workforce achieve the highly repeatable, top quality results which characterise the technically demanding work they produce.
Julian Sage, Complete CNC Solutions' managing director comments, "We're delighted that Jon Stynes Design has given Tekcel another vote by installing a second Tekcel CNC routing system. The calibre of work John Stynes Design is so well known for is the result of a meeting of precision and craftsmanship. In the hands of the Jon Stynes' craftsmen, our compact Tekcel VXR 8X4 produces results that dwarf the output of bigger and much more expensive systems."