Amarin Rubber And Plastics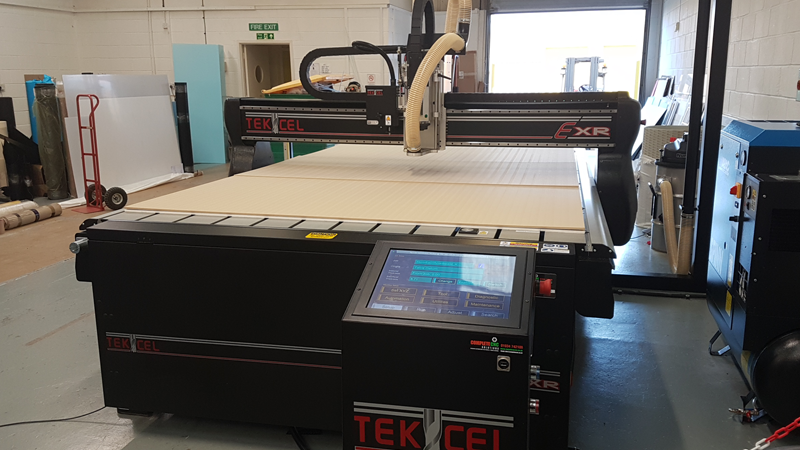 Amarin Rubber And Plastics
AMARIN RUBBER AND PLASTICS TAKES ON THE FUTURE WITH A TEKCEL EXR CNC ROUTER AND DIGITAL CUTTER…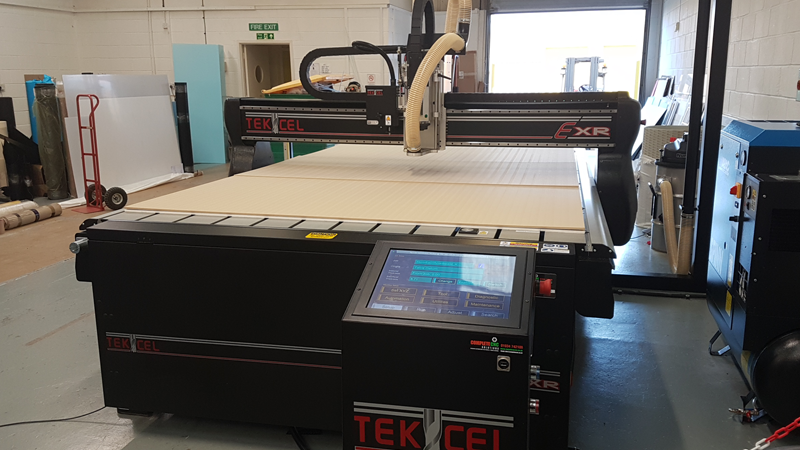 Amarin Rubber and Plastics is a leading independent company, specialising in the manufacture and supply of rubber and plastic products. It's headquartered just minutes off the M5 motorway near Weston Super Mare.
The company has grown significantly since it was founded in 2003. It now occupies larger premises, and has completed the successful acquisition of Polyurethane manufacturer, Dataroll Limited, and gone on to form the Amarin Group of Companies.
Today, with a diversified range of products and services to offer, this family owned company never knows quite what it going to come though the door, such is the diverse nature of its offering and the disparate needs of its customers and their industries.
Amarin Rubber and Plastics designs and produces components and articles from a very diverse range of industrial materials. Its customer base might specify Polycarbonate or Acrylics, PVC or Nylon. Amarin's production team are no strangers to Polypropylene and Polyethylene either. With customers in industries as removed as food and pharma, production also has to deal with a wide variety of materials including various rubbers foams and sponges, rigid PVC and aluminium composites that pass through the busy factory .
If Amarin Rubber and Plastics can claim anything by way of specialisation, it's the wholly positive reaction that its customers get when they bring their needs to Ian Howells and his team. Things that just meet with blank looks elsewhere, meet with a "can-do" and "will-do" attitude at Amarin. It would be hard to find a more experienced company dealing with rubber and plastics.
Getting anything that comes your way done and dusted makes demands of a company and Amarin Rubber and Plastics is no exception. For that reason it knows its processes as well as it knows the materials it needs to deal with. The production team has deep experience in form and knife cutting, heat bending and many other material conversation technologies.
To deepen its capabilities further, Amarin has just made another acquisition. It's not a company this time, it's a high-tech production system. Amarin is now the proud owner of a Tekcel EXR CNC routing and digital cutting platform supplied and supported by Complete CNC Solutions, itself located about twenty miles from Amarin's door.
The Tekcel EXR that Complete CNC Solutions has supplied features a massive 3metre x 2 metre bed, meaning that Amarin can process parts from sheet materials on a nested basis or deal with very large output. The system will knife-cut, machine or groove and engrave any of the materials Amarin deals with, effortlessly.
The Tekcel system produces work that needs little in the way of manual finishing and does so with high orders of accuracy and repeatability. It accentuates the versatility of the company and yields huge productivity benefits.
Ian Howells said of the installation, "The Tekcel was a long time coming because we did such a detailed due diligence on all the options out there. The Tekcel won, hands down. Complete CNC Solutions' confidence in the machine was backed up by its ability to demonstrate everything they claimed it would do. It performs brilliantly. We now have the machine installed and I look forward to applying it to solving our customers needs. There's little or nothing we can't do with an industrial plastic now we have the Tekcel EXR aboard."
Julian Sage, Complete CNC Solutions' MD responded, "Amarin Rubber and Plastics really put us and the Tekcel EXR through our paces. I'm really pleased we kept up. It's incredible what this company can do with the materials they handle and I know that they're really going to get the most from the Tekcel EXR."
Amarin Rubber and Plastics now enters a new phase in its development and welcomes any production or prototyping challenge that comes its way. They know their materials. They have the experience in dealing with them. Now, they have a powerful new team member in the shape of the formidable Tekcel EXR.