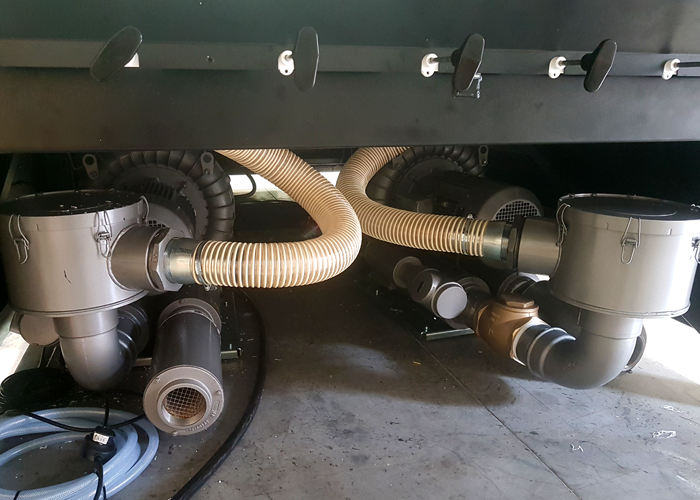 All Tekcel 2m x 3m CNC Routing systems are supplied as standard with a single 10HP/7.5kW Vacuum Hold Down Pump of which 99% of the time is more than capable of holding the most demanding of sheet materials.
However, due to the forward thinking of the Tekcel manufacturer, along with its modular design format, if required, a Tekcel 2m x 3m CNC Routing system can easily be upgraded to take a second Vacuum Hold Down Pump at any stage of its life.
If you want total "Belt & Braces" with a huge vacuum hold down capacity, then just ask about upgrading your Tekcel 2m x 3m system to have a second vacuum hold down pump.