Complete CNC Solutions supplies companies who manufacture bespoke architectural detailing with productive CNC routers that are versatile enough to get the job done…
Complete CNC Solutions has over 25 years' experience and hundreds of hardworking installations, many in the architectural detailing sector. The power behind those installations is Tekcel, supplied and supported by Complete CNC Solutions.
Complete CNC Solutions delivers its knowledge and expertise with every Tekcel CNC Router it supplies.
From building envelope to sculptural detailing; cut, carved and engraved facade decor to inlaid flexible flooring, Tekcel CNC routers from Complete CNC Solution are the perfect outlet when creativity needs the means to get the job done whether it's functional, beautiful or both.

Tekcel . . . It's more than a system . . . It's a solution.
Structural Components
Metal Fabrication
Rainscreen Cladding
Interior Furnishing
Facades
Urban Furnishing
Shopftting
You'll want to explore your options before you choose the CNC router you want to bet your business and your future on. You should. You'll quickly discover that lightweight machinery masquerading behind suspicious pricing and outrageous performance claims may not be the bargain it sometimes appears.
If you buy like your future depends on it, you'll want a partner with a track record. Ours is impressive. We've helped architectural detailing businesses just like yours grow and succeed.
Put Tekcel from Complete CNC Solution at the heart of your growth and development plans. It's more than a system. It's a solution you can build on.
You'll want to explore your options before you decide to partner with us. You should. It is the differences we deliver that have made us number one. It's our continuing development that keeps us and our customers growing. It's a partnership that can work for you.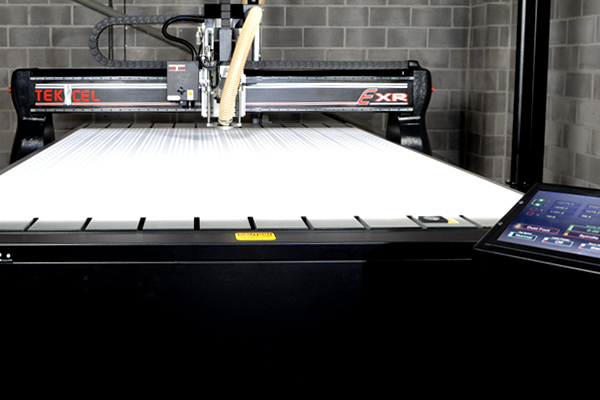 Please call or email the contact form and we will be happy to assist.
Charwell House,
Cheddar Business Park,
Wedmore Road,
Cheddar,
Somerset,
BS27 3EB
Telephone: +44 (0) 1934 742 186